INDULGE IN THE GOODNESS OF NATURE
An authentic Ayurvedic self-care regime to restore your skin and hair and make it an effective part of your everyday journey.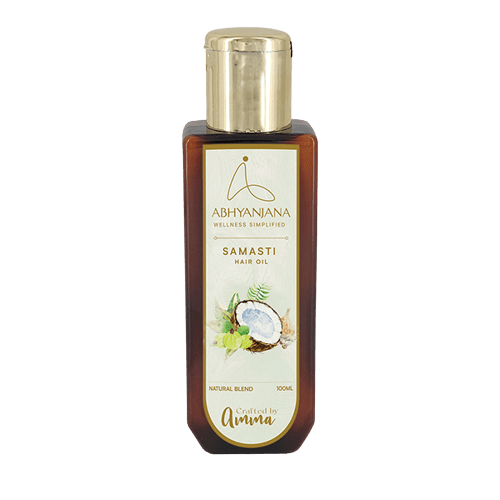 HEALING WITH THE POWER OF AYURVEDA
For more than 5000 years, Ayurveda has helped humans lead a healthier life. The healing approaches guided by Ayurveda have given mankind many benefits. Our goal is to make these benefits available to future generations. We prepare every product with natural herbs and follow traditional methods that show promising results for your beauty and wellness. Join us on this amazing journey to discover cultural practices with innovative solutions that improve your overall lifestyle.
CRAFTED WITH LOVE AND CARE
We use materials that are organically grown and naturally sourced ingredients. All our products are tested to ensure they are safe and maintain the standard benchmark.
After years of experimenting with oils. I seem to have found something that truly suits my frizzy, dry hair. My hair fall has significantly reduced! The extra conditioning truly works. Love it thoroughly..
It's a very good oil to use.... The best part of this oil is its naturally processed oil... You can see natural ingredients in it... It stops hair fall soon.. It's a best anti HAIR FALL OIL.... Love to use it. Thank you so much...
This is very effective for hair I used it for two months ago and I realized my hair falls have stopped, nothing can be better than Abhyanjana Samasti hair oil... This oil suit my hair perfectly, thank you...
BRINGING THE SELF-CARE RITUALS THAT ACTUALLY WORK
Abhyanjana
means 'massaging your body with oil'. This is one of the holistic Ayurvedic massages performed to alleviate your hair and scalp issues to promote overall health and wellness.
Be updated on new arrivals, trends and offers. Sign up now!
Be updated on new arrivals, trends and offers. Sign up now!